1. GARNERS FINE ART, ANTIQUES & INTERIORS
Discover a large collection of original fine art paintings, period and antique decorative furniture. Also makers of handcrafted bespoke, modern and classic furniture for your homes and interiors to your specification.
01572 823607
51-53 High Street East, Uppingham, LE15 9PY
2. RUTLAND ANTIQUES & ART CENTRE
Established in 2001, and located in the old stable block of the adjacent coaching inn, Rutland Antiques and Art Centre offers an extensive range of antique and vintage furniture, quality silverware, porcelain & glassware, enamel signs, militaria, toys, vinyl records, antique & modern jewellery, vintage watches and many more decorative and quirky items.
3 Crown Passage, Uppingham, LE15 9NB
Monday – Saturday 10am – 5pm, Sunday 11am – 4pm
T.01572 824011 E. sales@rutlandantiques.com
Follow us: @rutlandantiques www.rutlandantiques.com
3. UPPINGHAM ANTIQUES CENTRE
17 High St East, Uppingham, LE15 9PY
T. 01572 822155 antiques@uppinghamantiques.com
uppinghamantiques.com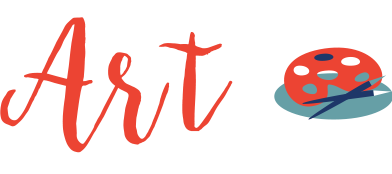 4. PETER BARKER FINE ART
Peter Barker Fine Art is one of the country's top provincial galleries. Owned and run by renowned artist, Peter Barker and his partner and co-director Jane and daughter Olivia, the gallery boasts a stellar cast of gifted artists from across Britain and beyond, exhibiting exceptional, top quality, original work, including Peter's own evocative and timeless British landscapes and seascapes.
Peter Barker Fine Art is located within the grounds of Welland Vale Garden Centre, Glaston Road, Uppingham LE15 9EU and the gallery is open every day 11am – 4.30pm (4pm Sundays).
E. enquiries@peterbarkerfineart.co.uk T. 01572 868460
M. 07591 472228 www.peterbarkerfineart.co.uk
5. THE EYEBROOK GALLERY
The Eyebrook Gallery is a family run art, gifts and framing shop stocking a range of prints and originals in genres ranging from aviation to wildlife. From colouring pencil artist Stacey Moore based in Yorkshire to illustrator Terri Peay based in Dorset, you will see the variety of art available not just locally but also from around the country. The gallery also has a variety of homewares made by talented makers from all around the UK such as ceramics, bronze sculptures and textiles. Our aviation art section has a range of originals and prints that have been signed by war veterans. Within our framing workshop we are also able to create bespoke collector's pieces that have been mounted and framed to conservation standards. Within the gallery we also have a variety of signed aviation books alongside aviation gift ranges.
34, High Street East, Uppingham, LE15 9PZ
E. contact@eyebrookgallery.com T. 01572 868448
Open Wednesday – Saturday 10am to 4pm (gallery and framing workshop open to the public) www.eyebrookgallery.com
6. GOLDMARK GALLERY
We've been selling art and ceramics from our gallery in Uppingham for over 40 years, and hold over 50,000 items in stock. We make films, publish books and hold regular concerts in the gallery. With over 30 staff, we sell the best in art in ceramics to clients all over the world
14 Orange St, Uppingham, Oakham LE15 9SQ
T. 01572 821424
www.goldmarkart.com

7. UPPINGHAM SPORTS AND BOOKS
Situated by the historic Market Square, Uppingham Sports & Books has been trading for over 40 years. We offer a great selection of adult and children's books, toys and Uppingham memorabilia, and are the local tourist information centre.
9 High St E, Uppingham, Oakham LE15 9PY
Open Monday to Saturday 9am – 5.30pm
T. 01572 822211
8. THE RUTLAND BOOKSHOP
Established in 1979 by Edward Baines and his late wife, this traditional bookshop is packed with several thousand volumes over three floors. The emphasis is on all aspects of the countryside and the stock reflects the shows attended: Burghley Horse Trials; Lincolnshire Agricultural Society; Rutland Water Bird Fair; John Clare Festival. The discerning and curious browser will also experience the serendipity which accompanies the unusual find. Member PBFA
13 High Street West, Uppingham LE15 9QB T. 01572 722154
Open Saturdays 11am to 4.30pm or by appointment.
www.therutlandbookshop.com
9. FOREST BOOKS
A traditional second hand bookshop that has been in Uppingham since 1994. With a stock of an estimated 25,000 books on all subjects and a room full of second hand sheet music (believed to be the largest stock in the East Midlands), we have something for everyone at reasonable prices. We also sell second hand postcards, ordnance survey maps and other ephemera, and offer a world-wide book finding service free of charge. We produce and sell framed photographs (mainly landscapes), and offer a design and copying service and FAX facility.
7 High Street West, Uppingham, Rutland. LE15 9QB
Open Monday and Wednesday to Saturday 11.30am – 4pm.
E. info@forestbooks.org T. 01572 821173.
Online at www.forestbooks.org
15. TOPSET JEWELLERY
Nestled in the heart of Rutland, from its creation in 1997, Topset has had a name for quality using the finest, ethically sourced gemstones and creating exquisite jewellery for clients around the World. Now more than 16 years later it is still firmly a family business, which combines the traditional goldsmith methods along with the latest computer design technology in our Uppingham workshop. You can be assured that when you purchase a piece of jewellery from Topset it will be finished to the highest standards and loved for a lifetime.
27 High Street East, Uppingham LE15 9PY
Open Monday – Saturday 10am-5pm.
T. 01572 759100 E. enquiries@topsetjewellery.com
www.topsetjewellery.com
18. MADE GALLERY
If you are looking for something truly different come to Made Gallery. We offer a wide range of contemporary and timeless classic jewellery for any occasion, as well as cards, prints, ceramics and gifts. Julia the owner has over 18 years experience as a jeweller and has a workshop on site. She offers a bespoke design service where she can design or personalise an item for you. We can up cycle your old jewellery if you have something sentimental you want re-creating. With over 70 makers on display we offer a wide range of inspirational pieces.
T. 01572 822002 E. julia@madegallery.co.uk
Facebook: madegallery www.madegallery.co.uk
20. MARK EVANS JEWELLERY
Mark Evans Jewellery is located within Rutland Antiques and Art Centre.
Mark has over 40 years experience in antique & modern jewellery, silverware & vintage watches.
Mark also offers a repair service for all types of jewellery and watch servicing. Gold & silver bought.
Crown Passage, Uppingham, Rutland, LE15 9NB
T. 01572 824011 E. sales@rutlandantiques.co.uk
www.rutlandantiques.co.uk
10. STITCHUPP
A range of haberdashery for knitting & sewing enthusiasts
Quality Yarns, Knitting and Crochet Accessories, Embroidery Supplies and Haberdashery. Interesting and different carefully chosen yarns in mostly natural fibres from Adriafil, DMC, Juniper Moon Farm, Manos del Uruguay, Mondial, Navia, Sirdar & Woolyknit. An extensive pattern library. Addi knitting needles & crochet hooks. Hand and machine embroidery threads from Adriafil, DMC & Gutermann. Appletons Tapestry Wools.
12 High Street East, Uppingham, LE15 9PZ T. 01572 850032
Open Tuesday to Saturday (Times on Facebook)
www.stitchupp.co.uk
11. BOURNE & CO LUTHIERS
Makers of fine Violins, Violas and Cellos in the Cremonese tradition. We stock a selection of quality used instruments and bows suitable for an advancing student through to the professional player.
Supporting services include: instrument setup, adjustment and repair, bow rehairing.
1 Queen Street, Uppingham, LE15 9QR.
Visitors by appointment only.
T. +44 (0) 795 1437219 E. Bourneandco@hotmail.com
12. BLUE GRYPHON
A beautiful mix of unusual jewellery and quirky gifts with many pieces being one off or limited editions. Set in a lovely grade II listed building next to Baines Bakery.
Visit us: Blue Gryphon 1 High Street West, Uppingham, LE15 9QB.
T. 01572 821044 Opening hours. Mon – Sat 9:30am – 5:30pm
E. bluegryphon7@icloud.com Facebook: bluegryphonrutland
13. UPPINGHAM CLOCKS
Clock Watch & Barometer | Repairs & Restoration
We are a family run business specialising in antique clocks, barometers and we also repair watches of all makes.
Home visits by appointment.
3 Queen St, Uppingham, Oakham LE15 9QR
T. 01572 821191 E. uppinghamclocks@gmail.com
Open: Tuesday to Friday 9.00/1600 Saturday 10.00/1600
14. OVERWROUGHT
A bespoke metalwork and design company in the heart of Rutland. With over 30 years of experience in creating & manufacturing metal balustrade and beds. Recent commissions include making a horse shoe for Oakham Castle and an external staircase for The Falcon Hotel in Uppingham.
Find us at 5 Station Road, Uppingham, Rutland, LE15 9TX
Open Mon to Friday 9am to 5pm
T. 01572 823870 E. info@overwrought.co.uk
www.overwrought.co.uk
16. THE RUG STUDIO
The Rug Studio established in 2000 opened in June 2013 and is an expansion of Rachel Bassill Oriental Carpets established in 1994 in London. Rachel trained as a rug weaver and has translated this passion into her work into the world or design and restoration of rugs. With a warehouse in London and links internationally, The Rug Studio continues to be a leading stockist of antique, contemporary artist collections and latest trend collections.
2 High Street East, Uppingham Rutland, LE15 9PZ
T. 01572 829927 M. 07885 757796 E. info@therugstudio.co.uk
Open Tuesday – Saturday 10am – 5pm
www.therugstudio.co.uk
19. LEGACY
The Small Shop with the Big Personality
LOCAL EMPORIUM filled with delightful things for your delectation. We offer a bespoke design and jewellery making service and can help with valuations carried out on site by our fully qualified expert. We have a huge selection of vintage handbags plus Designer range including Louis Vuitton, Mulberry, Christian Dior. Sumptuous Furs: Decadent Jewels: Glamorous Vintage Apparel.
11 High Street West, Uppingham LE15 9QB
T. 01572 822500 Open Thursday, Friday and Saturday
Uppingham Webcam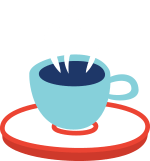 Enjoy a coffee or lunch
2. RUTLAND ANTIQUES & ART CENTRE
Established in 2001, and located in the old stable block of the adjacent coaching inn, Rutland Antiques and Art Centre offers an extensive range of antique and vintage furniture, quality silverware, porcelain & glassware, enamel signs, militaria, toys, vinyl records, antique & modern jewellery, vintage watches and many more decorative and quirky items.
3 Crown Passage, Uppingham, LE15 9NB
Monday – Saturday 10am – 5pm, Sunday 11am – 4pm
T.01572 824011 E. sales@rutlandantiques.com
Follow us: @rutlandantiques www.rutlandantiques.com